The adoption and usage of electric vehicles is global! That is why from the start at Saascharge, we had to think internationally by providing EV charging platform solutions to clients in North America, Europe and South-East Asia. This has led to interconnect our EV platform to 250,000 charging points with Hubject, store customer data in different locations and build a local presence in Europe.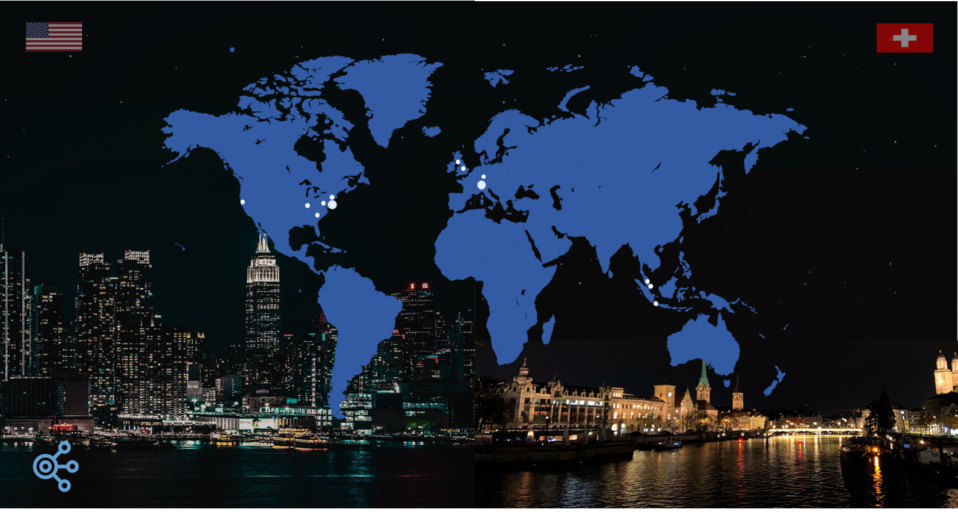 Getting a structure in place to support international development
Now, we have the pleasure to announce the creation of Saascharge international GmbH, in Zürich Switzerland with the mission to support eRoaming financial clearing services globally. This neutral location in a major financial center next to the Crypto Valley is the ideal place to cover the European Union, United Kingdom and Asian markets.
This positive developments will support 3 objectives to promote EV charging: Openness, innovation, and scalability.
1. Openness: Driver can access any charging stations
Availability, availability, and availability: Our mission is to ensure that any charging stations can be available to any EV drivers by:
Interconnecting client charging networks to any other EV charging networks
Compatible with any access type; Smartphone, Plug & Charge (ISO 15118), RFID, Credit card readers…
Integrate to customer systems environment (energy management systems, ERP for invoicing) by providing a wide range of APIs
2. Innovation: Let's make EV charging attractive
EV charging adoption can only become successful if it is convenient for EV drivers to use and attractive for all market players. From the EV driver, the charging station owner (e.g a restaurant), network providers to eMobility providers, everyone must benefit from EV charging. That is why we build innovative products to:
Stimulate EV charging by promoting locations with Geo-Advertising (Your charging station must be known), offer smart pricing strategic benefits for club members, residents or other organisations
Make EV charging convenient by simplifying payments and revenue sharing across market players to push investments
Demand response with dynamic pricing to motivate drivers to charge in relation to grid capacity
3. Scalability: Optimise service and costs
Scalability of our EV charging platform is an essential part of our global strategy. The multiplication of clients and charging points across the world increases the quality of service by sharing developments and optimise costs with our cloud-based approach.
Finally, let's make it convenient
Before Covid19, travelling around the world has never been as easy, pack a bag, get a credit card and the world is yours! This is possible because of user convenience and benefits for all parties (user, shops, banks). That level of convenience is what we should expect by travelling with an electric vehicle.
At Saascharge, we are working hard to make EV charging attractive for YOU and your partners.