Financing an upcoming market
The market share of electric vehicles is growing every year so as the number of public charging stations. However, the amount of charging transactions is still in a growing phase and can represent a challenge at some sites. That's why we are proposing financing solutions to allow you to get benefit from EV charging stations at your location today.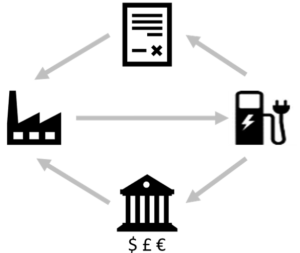 Financing solution – Leasing
The leasing option provided by our partner CIT allows you to purchase charging equipment today without impacting your cash flow.
Principle: Pay monthly instead on investing all at once
Leasing conditions:
– 6 to 72 months leasing terms
– Capital lease or equipment financing: You get the equipment directly and you can buy it for as little as $1 at the end of the term
Example
This example is based on a charging station investment of $50,000 (Including installation) with a buyout lease option of 60 months with a $1033 monthly payment.
This example demonstrates that it would take 6 years to get a return on investment (ROI) while you could be profitable from year 1 with a leasing option. This approach reduces the following risks:
– CAPEX Investment costs
– Unpredictability of charging transactions
– Re-investment in case of technological change (e.g. replacement for more powerful chargers)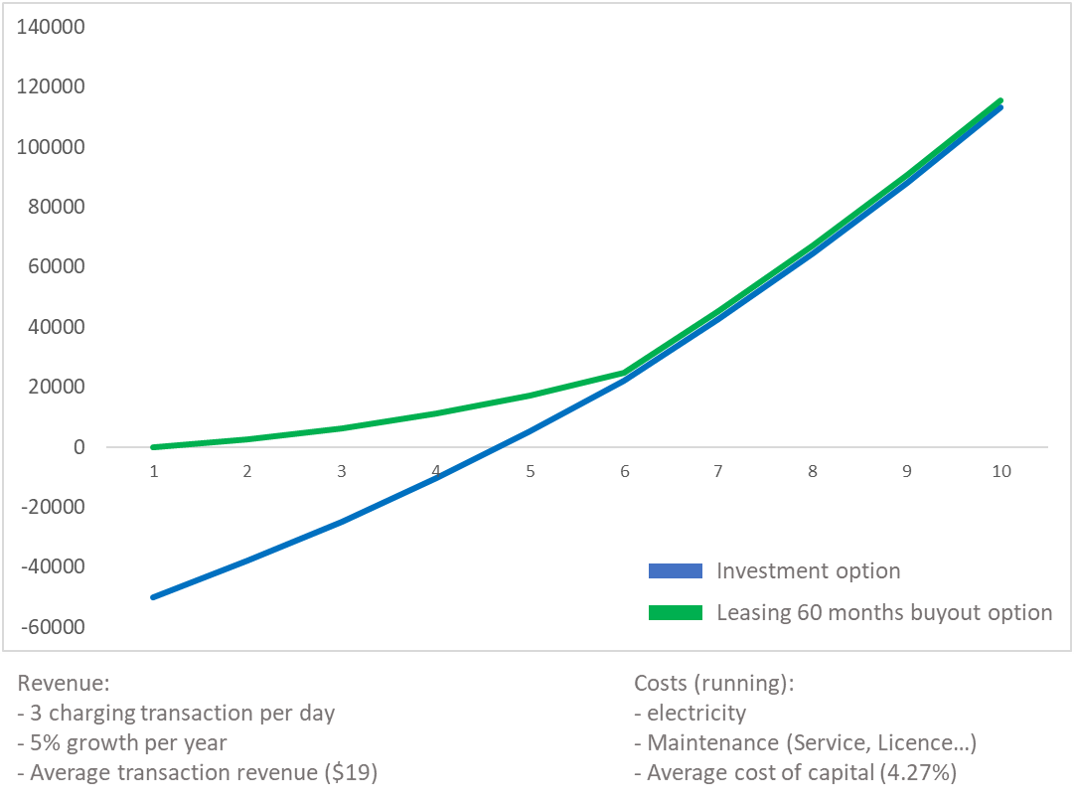 1. Service offer
Offer of Saascharge and Partners for a complete solution (charger, delivery and SW setup)
2. Leasing online application
Fill in an online CIT partner form and simply sign your documents electronically
3. Charging station solution delivery
Saascharge and partners deliver the EV charging solutions that will be paid monthly
Financial benefits
Available cash reserves
Financing reduces the burden of paying up front and allows you to keep cash reserves free for other business expenses (e.g. customer acquisition)
Flexible payment options
Buy now, pay later! With flexible payment terms, you can start developing your EV charging network before it's entirely paid off
Potential tax benefits
You may be able to take advantage of tax benefits
Technological benefits
Up-to-date technology
No more worries of obsolescence. At the end of the term, you can upgrade your charging station to keep pace with the electric vehicle market evolution
Competitive edge
Financing the newest or fastest charging station technology gives you an edge over the market and attract more EV drivers to your sites