Mission – Enabling anyone to provide commercial EV charging services
The main objective of Saascharge is to democratize electric vehicle charging. It means making EV charging available, practical and competitive for every market player! The company has been created by energy, finance and telecommunication experts based on international experiences with Saas (Software as a service) platform services. Electric vehicle charging can only be successful if it is financially viable and this requires expertise in system networking, payment solution and energy.
Solution – EV Charging transaction platform
Saascharge is a suite of cloud-based software applications to manage commercial charging services for electric vehicles. The idea is to allow industry actors such as utilities, restaurant chains or carmakers to become charging market players without intermediaries. This is possible thanks to a modular EV platform that includes all applications to create, operate and bill charging station network services. The main differentiator of the platform is the three-layer structure with 1st a Saas platform to enable customers to build up their EV charging network, 2nd an eRoaming solution to manage to allow drivers to charge anywhere and a third layer of data services to stimulate EV users to charge at customer locations. 
Specialised in EV applications
EV charging is an evolving market with constant new international standards and innovations (e.g. OCPP V.2.0, OCPI, Plug & charge…). Saascharge integrates, adapt and innovate continuously the EV charging platform.

The company is independently owned without any conflict of interest (e.g. OEMs) allowing you to work as a partner with Saashcarge. The system is agnostic and compatible with any EV charging station and EV charging network.

The system and data can be controlled or managed by external applications (e.g. ERP, third-party applications). This is possible thanks to a set of APIs.
The platform has been designed to serve clients anywhere in the world thanks to a scalable platform structure.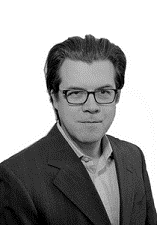 Thierry Menager
Co-Founder & CTO
16 years experience as a Senior developer of comprehensive applications design and development
Expert in Financial and insurance industry applications
Strong background in OO design/architecture, Big Data, Hadoop, Spark, distributed systems, grid computing…
Tomasz Kasprzycki
Senior Full Stack Developer
12 years of experience as a software developer in the financial and electrical industry
Creation of applications with modern tools like spring framework and backbone/angular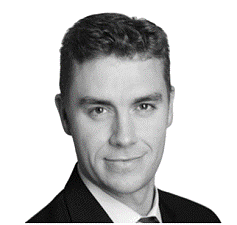 Jerome Zürcher
Data Analytics Advisor
20 years of experience leading transformation and post-merger integration programs for high-tech manufacturing mid-caps, mobile software and Internet of Things startups
Specialized in AI Transformation, deploying cloud-based data platforms and establishing advanced analytics functions across various organizations
Teaches Business AI to executive students at ETH Zurich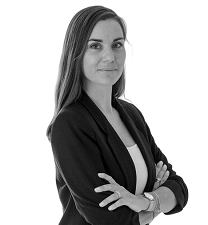 Anne-Caroline Albrecht
Regulatory Advisor
Anne-Caroline is a Swiss qualified attorney
Partner at Bonnard Lawson, with 10 years of experience in the Middle East
Specialized in Commercial, Technology and Privacy Law
Investor relation
Saascharge solution has been launched in 2019 and is currently used by multiple clients in North America, Europe and South East Asia with a continuous growth of Electric vehicles and charging stations. Please contact us for more information! With high growth outlooks; Saas platforms for electric vehicle charging are the next revolution in this industry. Let's develop the market together.