Saascharge is proud to welcome Anne-Caroline Albrecht and Jerôme Zürcher to strengthen our EV charging platform strategy with Data Analytics and Regulatory expertise!
We believe that an EV charging platform shall offer more than billing transactions and managing loads. Saascharge is building the future of EV charging services by pushing the integration of 3pty systems (e.g. external ERPs, CRMs..) and using data to stimulate EV drivers to charge anywhere. This requires specific knowledge in data analytics and regulation to support our global development. That's why we have the pleasure to get reinforcement on the Saascharge board with the experience and skills of Jerome Zürcher from Zürich, Switzerland and Anne Caroline Albrecht from Dubai, United Emirates.
Jerome Zürcher – Data Analytics Advisor
Jerome has over 20 years of experience leading transformation and post-merger integration programs for high-tech manufacturing mid-caps, mobile software and Internet of Things startups, as well as for large service and FMCG corporations. Over the last decade, Jerome has specialized in AI Transformation, deploying cloud-based data platforms and establishing advanced business analytics functions across various organizations. He teaches Business AI to executive students at ETH Zurich.
Jerome is joining the Advisory board of Saascharge to support the data as a service (DAAS) portfolio with the objective to use data analytics to stimulate customers' EV charging transactions.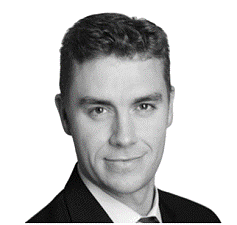 Anne-Caroline Albrecht – Regulatory Advisor
Anne-Caroline is a Swiss qualified attorney, Partner at Bonnard Lawson, with 10 years of experience in the Middle East, specialising in Commercial, Technology and Privacy Law. Anne-Caroline is also an advisor to Corporate Clients active in various regulated industries to help them build a strong Corporate Governance and implement policies and procedures to comply with local and international regulations.
Anne-Caroline is joining the board of Saascharge to support navigating the regulatory complexity of eRoaming interoperability contracts and practice.